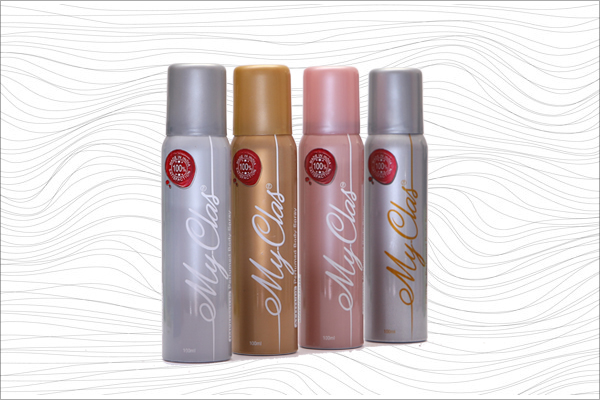 Perfumed Body Spray
A fragrance so captivating that it bewitches anyone who smells it into submission, Myclass perfume body spray are intoxicating alchemy of seduction. MyClass body sprays are blend of the punctiliously preserved wisdom of ancient India and modern perfumery.
MY CLAS Perfumed Body Spray
Impression
Attitude
Passion
Pride
Packaged in easy to handle bottle sizes.
Volume: 100ml, Bottles each box: 24 bottles
HDPE drum Packaging size available for order.
Volume: 50L
Volume: 100L
Volume: 200L